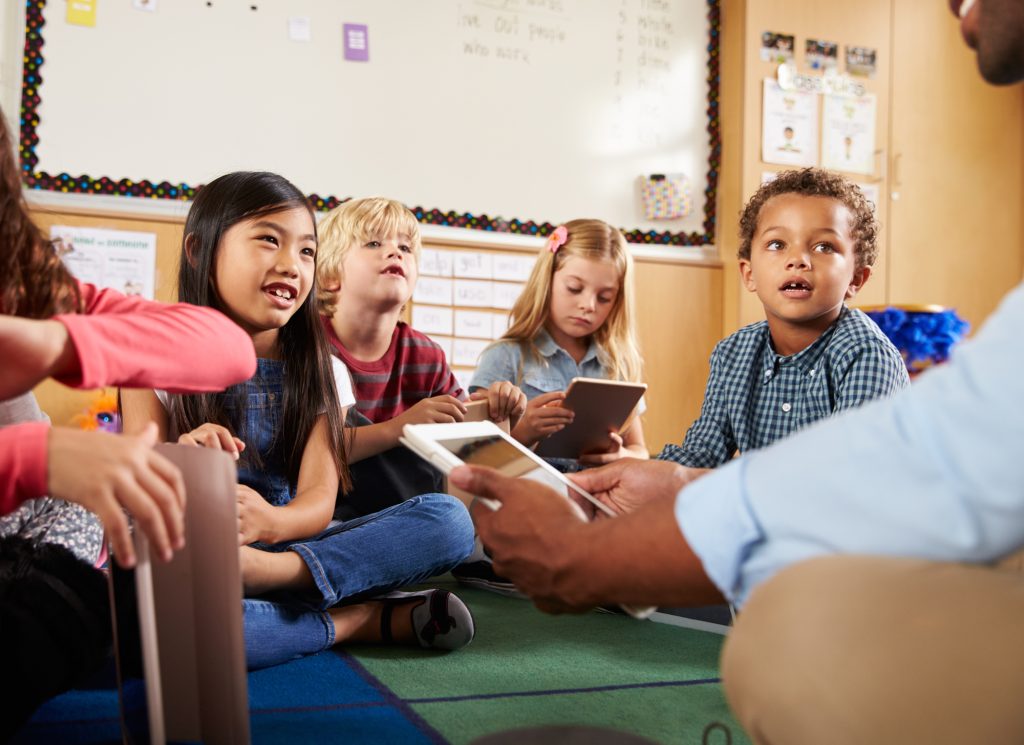 The Special Pedagogy Cluster involves pedagogy related to Vocational Education, Orang Asli, Early Childhood, Special Education, Psychology and Counseling, Homeless, School in Hospitals and others.
Dr Romarzila binti Omar
(Coordinator of Special Pedagogy Cluster)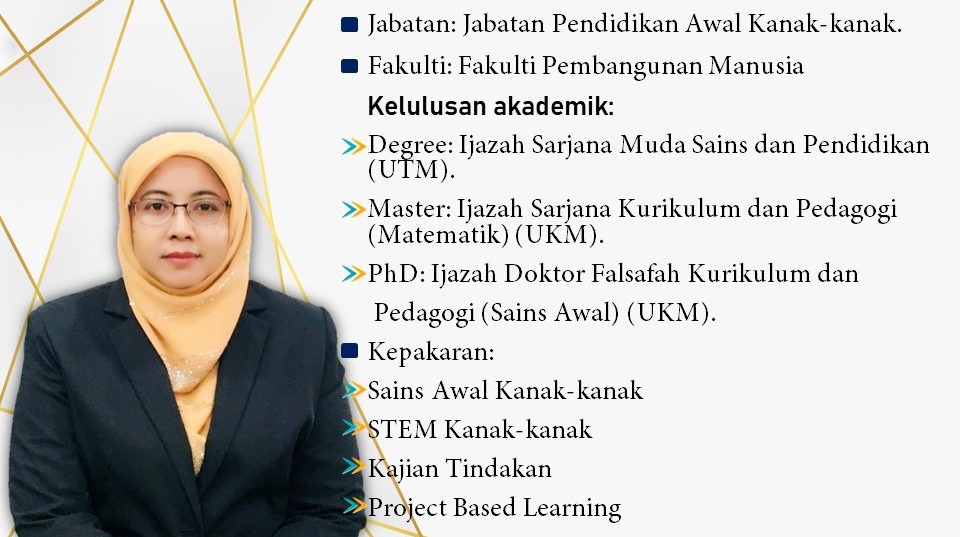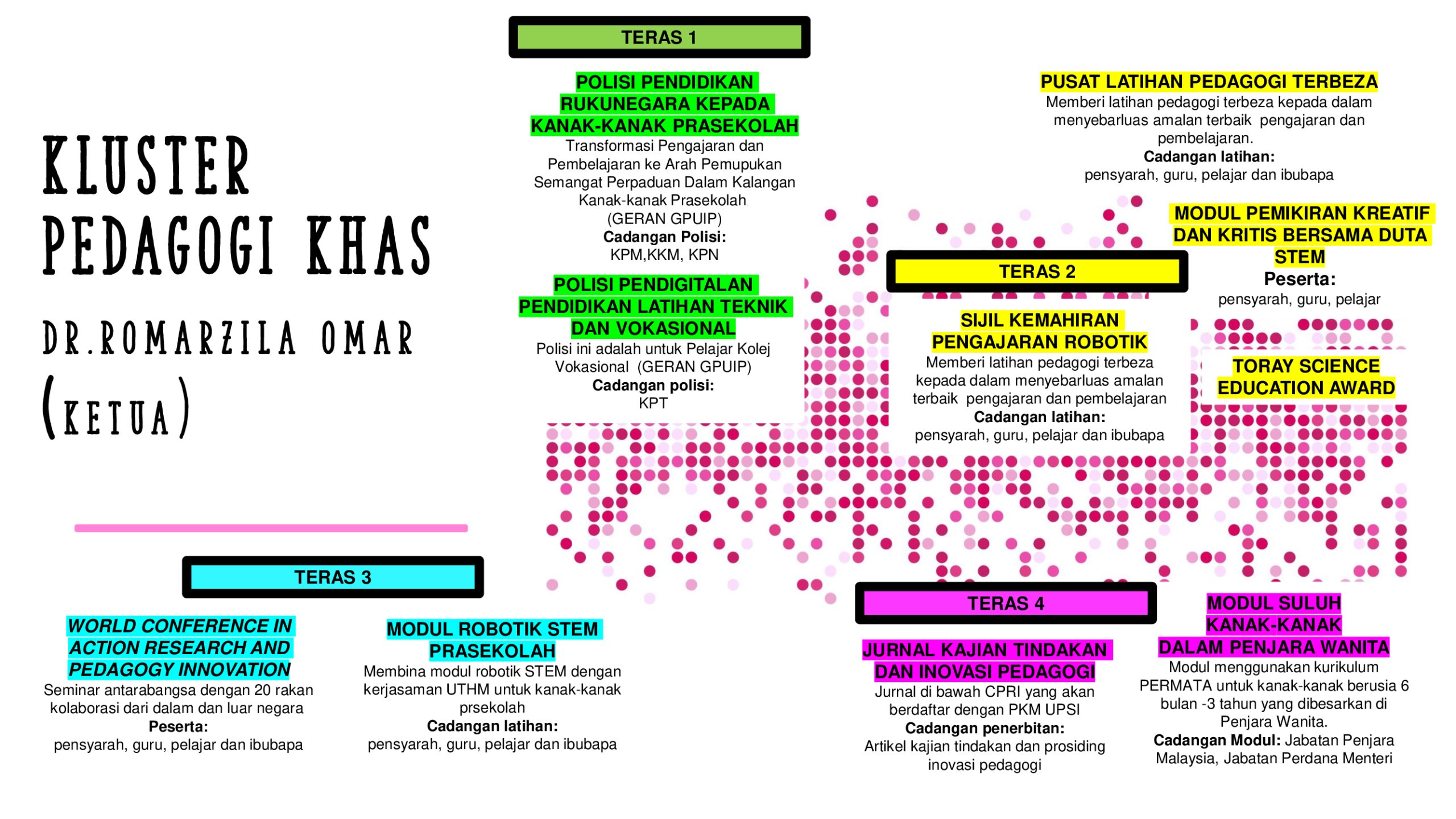 EARLY CHILDHOOD EDUCATION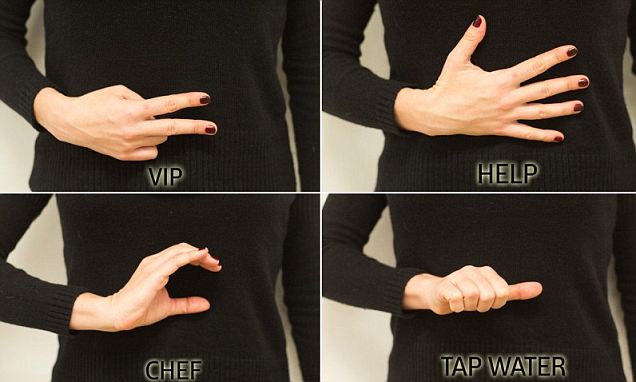 Synopsis:
The use of the Malay Language Hand Code (KTBM) is an optional mode in communicating with the hearing impaired (deaf) in Malaysia. The Malay Language and Sign Language (BIM) Hand Code is an effective non -verbal communication method used by deaf people either at school or at home. In the context of education, students with hearing impairment use KTBM as the main medium. The Department of Special Education, Faculty of Human Development provides this course as a core course in the field of special education. However, the lecturer's expertise in the field of sign language makes the hand code course as the main course taken by the police force in the Royal Malaysia through an exposure course at the Royal Malaysia Police College Kuala Kubu Bharu 44000 Kuala Kubu Bharu Selangor Darul Ehsan
Target: All walks of life
Responsible party:
Associate Prof. Dr. Abdul Rahim bin Razalli
Pn. Hjh Noreha bint Yusuf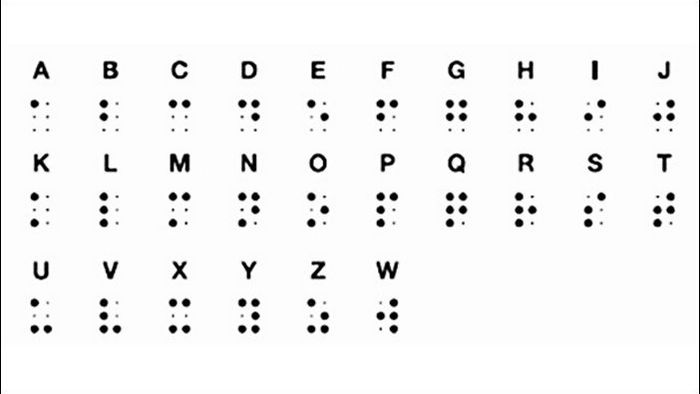 Kod Braille Bahasa Melayu
Synopsis:
The 2020 Amendment Malay Braille Code contains the Basic Mathematics Code, Phonetic Code, Use of Capital Letters, Font Signs (such as italics, bold and line marks) and Special Marks.
Target: Visually Impaired People, Parents, Special Education Teachers.
Responsible party:
Dr. Kway Eng Hock
Mr. Wong Yoon Loong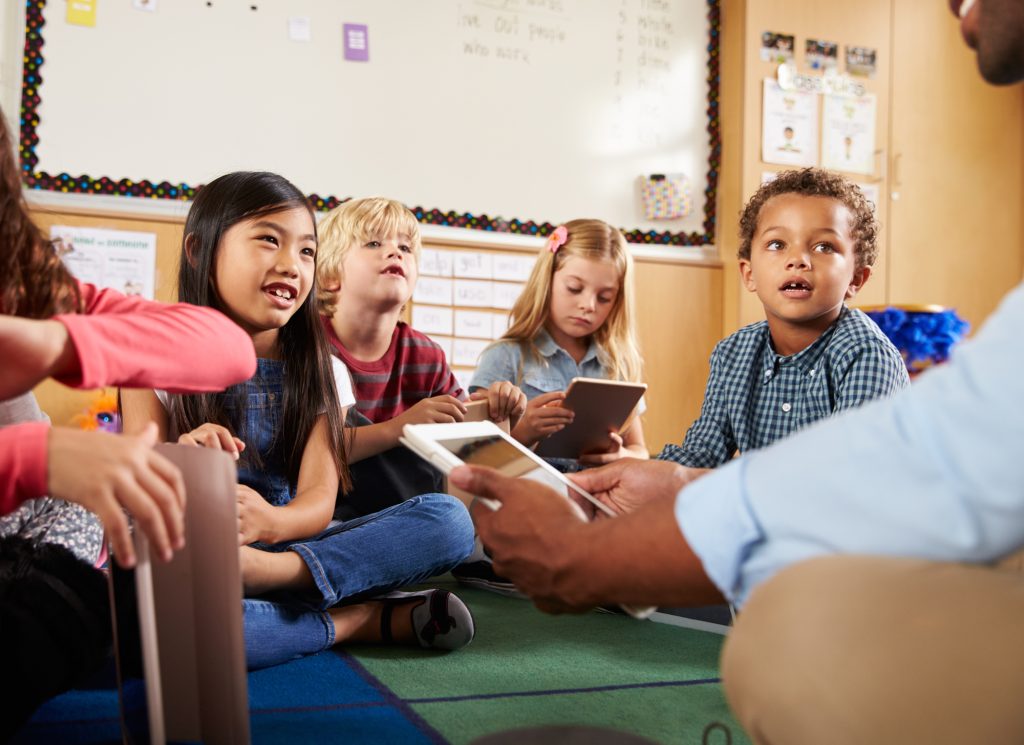 Synopsis:
Literacy is still a major problem in primary schools especially among Orang Asli students. The level of literacy among Orang Asli students is very low. Currently, there are many reading modules to assist teachers in teaching and learning at the preschool and primary school levels. However, modules or reading materials for Orang Asli students are rare and this makes it difficult for teachers in Orang Asli schools to diversify their teaching and learning methods in the classroom. Therefore, this research aims to build modules that have high validation and credibility to help improve students 'comprehension in reading. The ADDIE model is used as the basis for creating the model. This research involves five phases, namely analysis, design, development, implementation and evaluation. A survey was conducted to assess the validity of the module content. The data were confirmed by three experts. The results showed that the LIKES Module for Orang Asli had high content validity (> 74 percent). This means that these modules are validated and ready for use in Orang Asli primary schools to improve their literacy.
Target: Indigenous students in primary schools
Responsible party: Associate Prof. Dr. Norwaliza Abdul Wahab
COUNSELING AND PSYCHOLOGY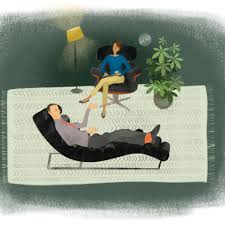 Mental Health Counseling Education Kit
Synopsis:
The Mental Health Counseling Education Kit (KPKKM) is an innovation in counseling education produced through several researches funded by the Ministry of Higher Education, namely the Fundamental Research Grant Scheme (FRGS: 2012-0030-107-02) and Prototype Research Grant Scheme (PRGS: 2017-0084 -106-32) as well as from university grants (GPU: 2014-0076-106-01) and (GPU: 2016-0132-107-01). The main purpose of KPKKM's production is to increase the efficiency of counselors and those in the profession to help theoretically, practically and clinically in handling cases related to mental disorders and trauma. KPKKM consists of five (5) kits namely i) Trauma and Mental Health E-Counseling Web ii) Mental Disorders CD and Booklet iii) Mental Disorders Poster iv) Mental Disorders Postcard and v) Crisis and Trauma Management Module and Clinical Mental Health Counseling Module . KPKKM is developed based on the Rapid Application Development model, which is iterative development that uses the Timeboxing approach. The production of this prototype is a very beneficial alternative to help counselors conduct mental health counseling sessions ethically and professionally; is also expected to fill the void of mental health counseling education-related products that are already rare or no longer available in the local market.
Target: Counselors and mental health professionals
Responsible party: Associate Prof Dr Samsiah binti Mohd Jais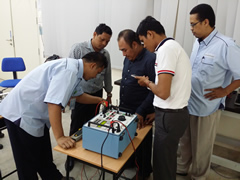 Vocational Skills Instruments
Synopsis:
Courses and training will be provided to teachers to identify the level of ability of students whether able to follow the Malaysian skills certificate course (SKM) or basic vocational course.
Target: Special Education Teachers
Responsible party: Dr Kama bin Shafeei
Research on Special Pedagogy