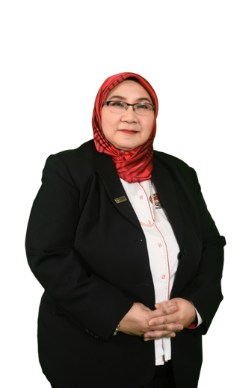 Profesor Dr. Marzita binti Puteh
Deputy Vice Chancellor 
(Academic and International)
Welcome to Centre of Pedagogy, Research and Innovation (CPRI)
Salam, Hello, and welcome to CPRI official website.
CPRI was not only founded at Universiti Pendidikan Sultan Idris (UPSI), the top university for education in Malaysia, but it is also served as a pedagogical centre that is a referred, respected, and relevant (3R) with regard to current educational demands.
The CPRI programme serves as a research and consultancy hub for businesses, governments, and pedagogical authorities all over the world in addition to focusing on the perfection of UPSI Pedagogy through training and service. This can concurrently enhance pedagogical methods in both the local and global realms of education.
Every planning step, from the notion of establishment to the present, is done with great care to ensure that CPRI remains 3R. The success of CPRI is a result of everyone's collaboration and efforts, even though this endeavour is not simple.
Finally, I'd want to wish everyone a warm welcome, especially newcomers. Please continue to support and work with CPRI.